ABOUT DXF POWER
Delivering rock solid, dependable, lightweight portable power systems that our customers emphatically recommend to their friends and colleagues is the DXF way. By developing our passion to provide customers with an outstanding and unique product experience, we create our own pathway to success, leading the way to further innovation.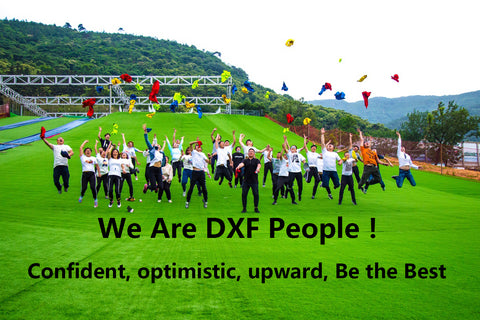 OUR HISTORY
From humble beginnings in 2016 with one product in a shenzhen Guangdong  China ,has grown to become a leader and innovator on the forefront of rechargeable batteries and related battery charging technologies used to power radio controlled drones, UAVs and models of all sizes.
DXF's first product was a drone light flight control system. DXF then went on in 2017 to begin manufacturing Lipo and NiMH batteries for RC Cars, along with dozens of other products across all radio controlled categories during the decade that followed.
During 2018-2020 We have expanded our production scale and focused on the field of rechargeable batteries. At the same time, our sales platform has also moved from traditional offline to online vertical fields. Therefore, you can easily see our products on Amazon, AliExpress, eBay, and official sites.
After having established the DXF brand as a leader in rechargeable batteries and chargers for hobby models,.
DXF Batteries offer an excellent value by providing factory direct pricing and quality that meets or exceeds that of other major battery manufacturers. All of DXF batteries comply with RoHS and CE quality testing standards.DXF only  use Grade A cell.  DXF which is the Fans hobbyking town.
DXF Production R&D Building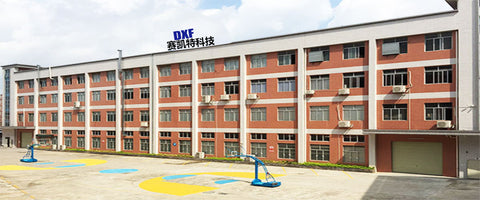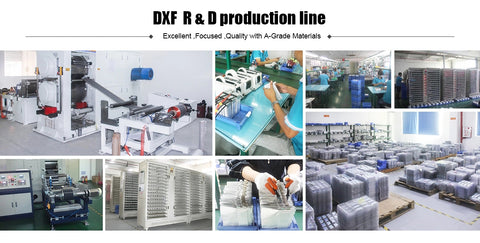 DXF International Sales Department